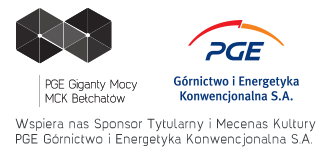 Check out our proposal for a day trip or weekend
Are you thinking about where to go on the weekend? Are you looking for an idea for a trip with a child, kids, family or friends? Check out our offer for a weekend trip or one day trip in Bełchatów – in the Łódź voivodeship.

Go visit interactive Exhibition of PGE Giganty Mocy!
Here you will experience a journey in a time machine and find out how the electric current is created. You'll find answers to many questions about the natural sciences. You'll learn how lignite was created in the Bełchatów area and how it is converted into electricity. You'll also take a role of a miner and a power dispatcher and you'll gain knowledge of natural sciences: geology, palaeontology and physics by the way!

Explore Bełchatów
What else is worth seeing in Bełchatów? While being here, definitely go on a trip with our mobile applications – city guides for families with children or history enthusiasts. You'll find them in Google Play Store or App Store under following names: Bełchatów szlak rodzinny, (Bełchatów family trail: download the application from Google Play; download the application from App Store) Bełchatów szlak historyczny (Bełchatów historical trail: download the application from Google Play; download the application from App Store). It can be downloaded free of charge in two language versions: Polish and English.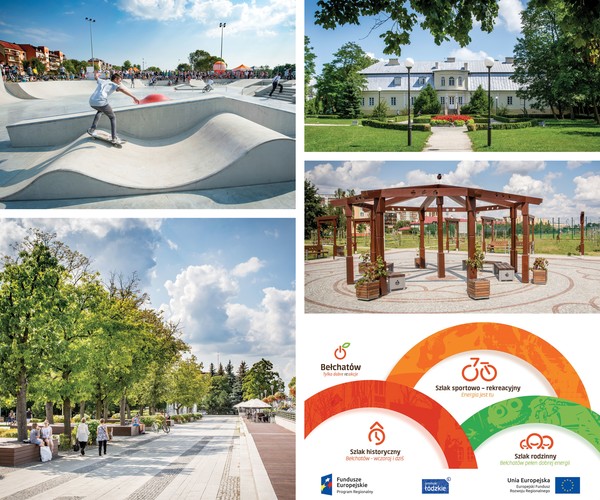 See the mine and power station in their natural surroundings
Go to the viewing terrace to small village Żłobnica – 27 km from Bełchatów and see the lunar landscape of the Lignite Mine area. If you have binoculars, take them with you! They'll help you see the details of the machines working in the coal excavation.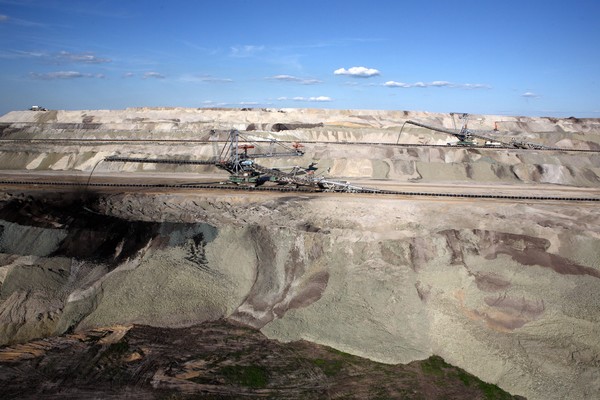 Stay for longer!
Would you like to stay with us for a while? Need a little relaxation? Stay overnight at one of the local recreation and leisure centres. In our area you'll find several places worth recommending. You can decide for yourself what standard and attractions are best for you.
Less than 15 minutes by car from the city centre of Bełchatów you will find the Wawrzkowizna Recreation Centre located far from the hustle of the city, surrounded by pine forests with water reservoirs, cottages, villa segments and apartments and rooms ideal for lodging. In Wawrzowizna's offer you'll find horse riding, mini-zoo, carriage rides, massages, rope park, canoes, water bikes and many other attractions. You can read more HERE. (The resort is available only in summer and fall).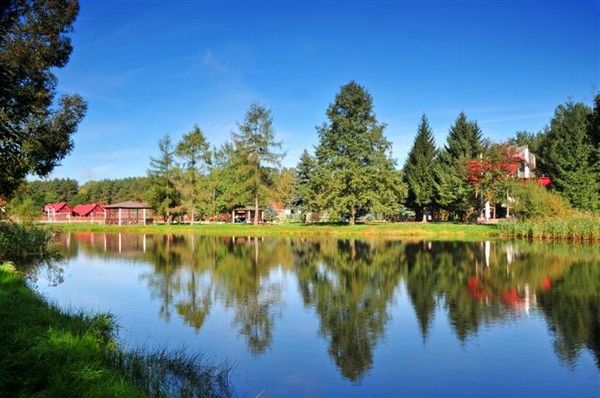 If you want to stay with us for a weekend, you can also stay overnight in the nearby Hotel Wodnik***, located in a charming, secluded nook, with unlimited access to a swimming pool with a 100-metre slide, water whips, jacuzzi, children's attractions and a playroom for lovers of new technologies – equipped with XBOX.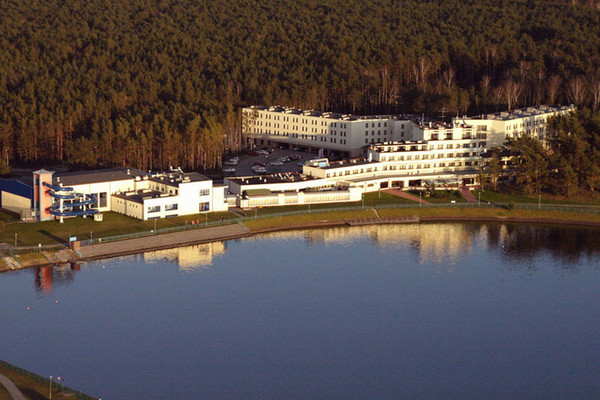 Where to eat?
After visiting PGE Giganty Mocy Exhibition, you can quench your thirst or eat in one of nearby restaurants located on Narutowicza Square, Kaczyńskich, Pabianicka or Kościuszki Street. Examples of restaurants near the Giganty Mocy are: "Pizzeria Fenix", "Restauracja Plac 16 – Od chleba do wina", pancake shop "Cynamon", restaurant "Makaron i Kawa", restaurant "Buenos Aires", restaurant "Cztery Pory Roku".